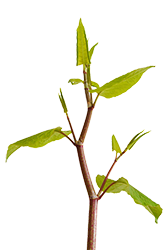 Japanese Knotweed Reports
If you find out there's a Japanese knotweed problem at a property you're trying to buy or sell, don't worry – Taylor Total Weed Control are here to help. You will need to provide a Japanese knotweed report that shows the property has been
surveyed by professionals
and that there's an appropriate
treatment programme
in place.

Not sure if it's Japanese knotweed?
Send us a photo!
How can Taylor Total Weed Control help me?
Here at Taylor Total Weed Control, we have surveyed hundreds of properties prior to purchase or sale, so we know exactly what mortgage lenders expect from a Japanese knotweed mortgage report.
Our invasive weed specialists can create a comprehensive Japanese knotweed report that outlines the affected area, the proximity to the house and the mortgage-compliant treatment options available to you.
Request a Quote Now!
How much do Japanese knotweed reports cost?
The type of report you need depends on the requirements of your mortgage lender. If you're not 100% sure whether the property you're looking to buy / sell has a Japanese knotweed problem, a basic survey and quote might suffice.

However, in most cases where the Japanese knotweed infestation is known, mortgage lenders require you to obtain a detailed report that outlines the extent of the infestation and the most appropriate treatment plan. In this scenario, we would recommend our comprehensive survey.
Basic Survey
A basic visit and Japanese knotweed treatment quote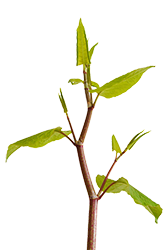 FREE
Comprehensive Survey
A comprehensive survey report and detailed Japanese knotweed management plan (JKMP)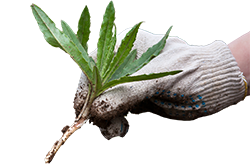 £250 +VAT
How long does it take to produce a Japanese knotweed mortgage report?
Insurance-backed guarantees
Some lenders might require you to show proof of an insurance-backed guarantee. We can help with that too. Insurance-backed guarantees show the lender that your property will receive the full course of treatment, even in the unlikely event that your chosen Japanese knotweed treatment provider ceases trading.
Learn More
Japanese knotweed: further advice
If you decide to use Taylor Total Weed Control for your Japanese knotweed mortgage report and treatment plan, we'll help to make the process
simple

and

stress-free

. Contact Us Today