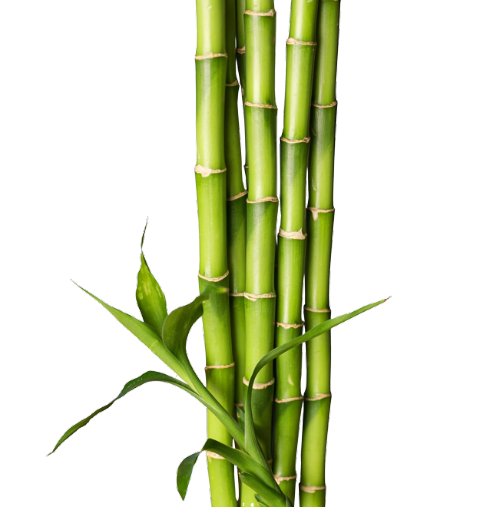 Bamboo Management Services
Bamboo is commonly used as an ornamental plant in British gardens. As well as being a unique and pretty to look at, bamboo is great for creating a sense of privacy. It grows in tall, thick canes that will stop prying eyes from looking into your garden. What homeowners don't realise, is that bamboo can quickly spread and turn from a beautiful natural feature into a full-blown garden nightmare!
Like
Japanese knotweed
, bamboo can spread through your garden quickly because of its rhizomes (roots). Tiny fragments of bamboo rhizomes can survive long after the bulk of the plant has been removed, so unless you have a suitable bamboo management plan in place, you might see bamboo growing in lots of unwanted areas of your garden.
Our bamboo management services:

Not sure if it's bamboo?
Send us a photo!
Bamboo maintenance
One of the ways we can help you manage bamboo in your garden without using chemicals is through cutting and trimming. This won't get rid of the bamboo completely, but will help to keep the developing shoots under control. We can book repeat appointments to help you maintain a manageable level of bamboo on your property.
Request a Quote Now!
Bamboo removal
If you want rid of the bamboo on your property for good, we can help you by removing/excavating it. Our expert technicians will assess the infestation and will advise you on the best course of action. More often than not, bamboo removal will require some level of excavation to ensure that all the rhizomes have been completely removed from the soil.
Request a Quote Now!
Herbicide treatments
We can provide herbicide treatments to help you manage or completely eradicate the bamboo on your property. If you're dealing with a large amount of bamboo, it's likely that we'll need to apply multiple herbicide treatments over a few months to achieve the desired results. This is something we can discuss when organising your bamboo management plan.
Request a Quote Now!
We tailor our bamboo management plans to you!
Unlike other companies, we don't take a "one size fits all" approach to bamboo management. We understand that the bamboo on your property might not be the same species or density as the bamboo on other client's properties. That's why we work alongside you to create a tailored bamboo management plan.
It all starts with a FREE survey. During this survey, our technicians will come to your property and discuss the problem and your desired outcomes. From there, we can put together a bamboo management plan that works for you.
Contact Us Now!
Learn More